MunizO was announced in the first round of artist for Indie Week Canada 2016!
Link to the announcement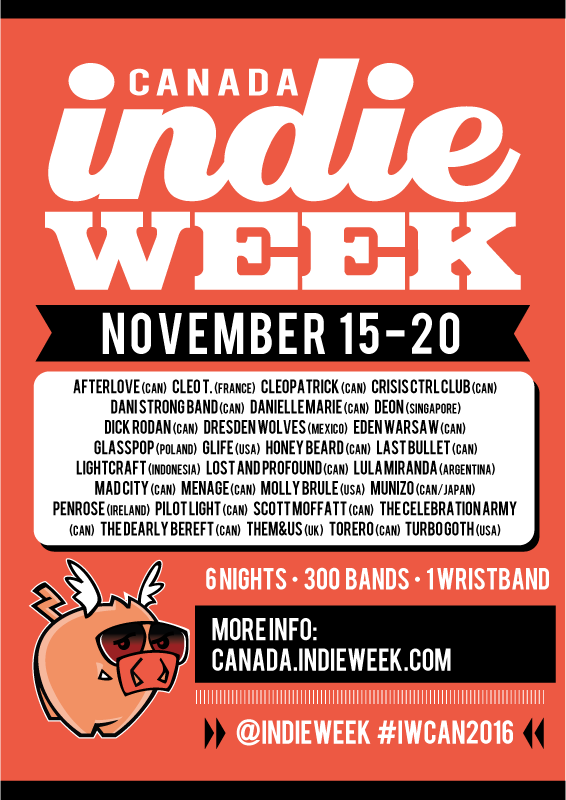 ABOUT INDIE WEEK: 
Indie Week is an independent music festival founded in Toronto in 2003. After 6 years of great success in Ireland, Indie Week Europe expanded in 2015 with Manchester, UK as its new host city. Indie Week Canada is a one of a kind experience. Emerging artists perform in front of the music industry elite for a chance to win the "Best of the Fest", and the grand prize of a trip to Manchester to headline Indie Week Europe 2016. Indie Week Canada also hosts a conference called Indie101, featuring panels in social media, tech, music and more, plus industry mixers, after show parties and demo listening sessions.
This year the festival will be held November 15 – 20.
Indie Week website: http://canada.indieweek.com/